Automation Service
Remanufactured Control Valves and Transmitters
Automation Service is an expert in remanufacturing. They provide dependable and cost-effective remanufactured Fisher® control valves, Rosemount® transmitters, and more.  
When you purchase instrumentation or control valves from Automation Service, you can rest assured you're receiving a quality product in a fraction of the time you'd get from the OEM. 
Cost savings of up to 60%

Remanufactured products covered by 2-year service warranty from date of installation

2-3 weeks standard delivery, 2-5 days expedited delivery

Reclamation Program for your used Fisher®, Rosemount®, and Foxboro® inventory.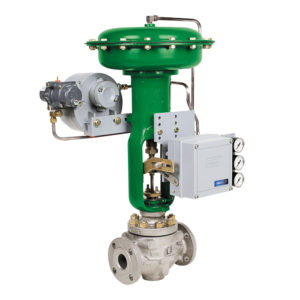 Remanufactured Fisher®
Control valves, actuators, controllers, positioners, transducers, and regulators 
Remanufactured Foxboro®
Pneumatic and electric pressure transmitters, controllers, and flow meters
Remanufactured Rosemount
®
Automation Service is the sole warrantor of this product and is NOT affiliated or endorsed by Fisher, Rosemount, or any other Emerson Process Management Company. Automation Service is not an FM Approved Repair Facility and cannot supply remanufactured or repaired FM Approved equipment for Hazardous Locations.